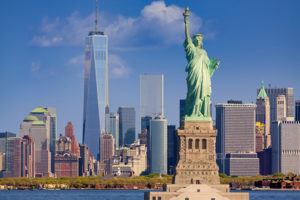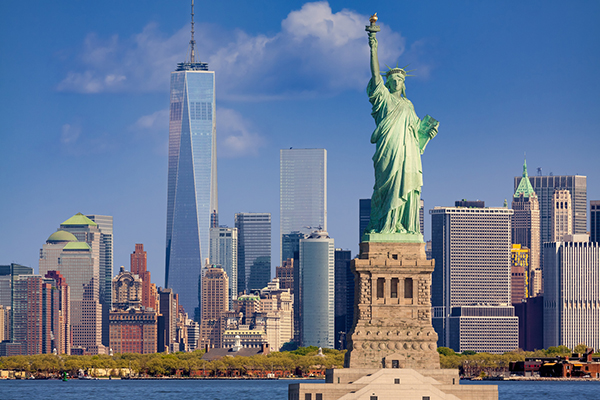 New York City, "THE BIG APPLE." Whether this is your first visit, or you have been before, New York remains one of the most exciting and vibrant cities in the world. Friendly people, world class museums, theatres, fabulous restaurants, and incredible shopping all await us! While in New York we see the world famous "Rockettes" Christmas show at Radio City Music Hall. Comprehensive New York City sightseeing will include guided "Uptown" and "Lower" Manhattan tours, plus a 1 hour harbour cruise. Add to the mix some of the best Pre Xmas shopping anywhere in the world, and you have the perfect "big city" getaway. What a great way to warm up for the holidays! Marriott Marquis – The Heart of the City. The Soul of Times Square. Experience the vibrant energy of Manhattan at the newly renovated New York Marriott Marquis, located in the heart of Times Square. Our hotel is an iconic fixture of the city and offers easy access to some of the most exciting attractions, including the world-famous Theater District,
Rockefeller Center, and Radio City Music Hall. Inside our towering hotel, you'll find some of New York City's largest hotel rooms, multiple restaurants – including the only revolving restaurant in the city. This 4.5 star property offers the perfect blend of style, comfort, and convenience in the heart of Times Square.
TOUR INCLUDES:
Home pickup/drop off (Metro Toronto)
Return transportation via deluxe coach
4 nights New York Marquis Marriott
4 buffet breakfasts
½ day downtown tour with step on guide
½ day uptown tour with step on guide
1 hour harbor cruise
Show ticket for the Rockettes Christmas Show
All hotel taxes and service charges
All gratuities for guides and coach driver
Baggage handling
Optional Cancellation Insurance $143.00 per person
DATES:
November 16 to 20, 2023
PRICE :
per person in Canadian Dollars
Twin: $2039.00
Single: $2889.00
$200.00 deposit due upon booking.
Balance due 60
days prior to departure.
Optional Medical Insurance
60 to 64 years old $54.00
65 to 69 years old $77.00
70 to 74 years old $93.00
75 to 79 years old $157.00
80 to 84 years old $275.00
85 to 89 years old $363.00