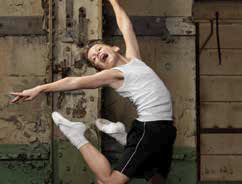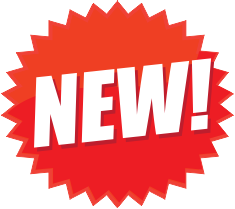 Join Year Round Travel on this fabulous 3 day show tour! We visit the charming villages of Stratford and St. Jacobs and get a chance to explore some of the local attractions. Orchestra seating at both plays guarantees we get great seats plus, with 6 delicious meals this tour is value packed!
BILLY ELLIOTT: Dreams don't come easy in the hardscrabble mining town, riven by a bitter national strike, where elevenyear- old Billy lives with his bereaved family. But Billy's discovery of his talent for dance awakens in him a passion that will transform his life and win the hearts of his whole community. With its inspirational story, breathtaking dance numbers and music by pop legend Elton John, this award-winning show – based on the smash-hit movie – will appeal to all.
ANNIE: Leapin' Lizards! It's the world's favourite family musical! Set in 1930s New York during The Great Depression, brave young orphan Annie is forced to live in a miserable orphanage run by the wicked Miss Hannigan. Her hard knock life takes an unexpected turn when the plucky redhead is chosen to spend a fairy tale holiday with famous billionaire industrialist, Oliver Warbucks. With its Tony Award®-winning book and score, including the memorable songs "Hard Knock Life," "Easy Street," "I Don't Need Anything But You," and the uplifting anthem "Tomorrow," we bet your bottom dollar you'll love it!
TOUR INCLUDES:
• Home pick-up/drop off (Metro Toronto)
• Transportation via Highway coach
• 2 nights first class hotel accommodation
• Show ticket for Billy Elliott at Stratford •
• Festival (orchestra seating)
• Show ticket for Annie at Drayton Festival Theatre (orchestra seating)
• 2 breakfasts
• Lunch at Elmhurst Inn
• Lunch at Ancaster Mill
• Dinner at Golf Steakhouse
• Dinner at Quelhl's Tavistock
• Visit to St. Jacob's Market
• Visit and admission to Whistling Gardens
• Dundurn Castle guided tour
• Optional Casino Visit
• All hotel taxes
• Baggage handling
• All gratuities on included meals
• Tour escort
NOTE: Casino incentives subject to change without notice
OPTIONAL CANCELLATION INSURANCE. CALL FOR RATES.
DATES:
June 19 – 21, 2019
PRICE:
Twin: $669
Single: $829