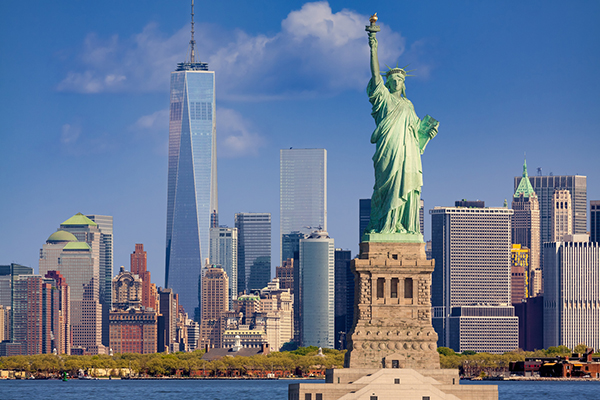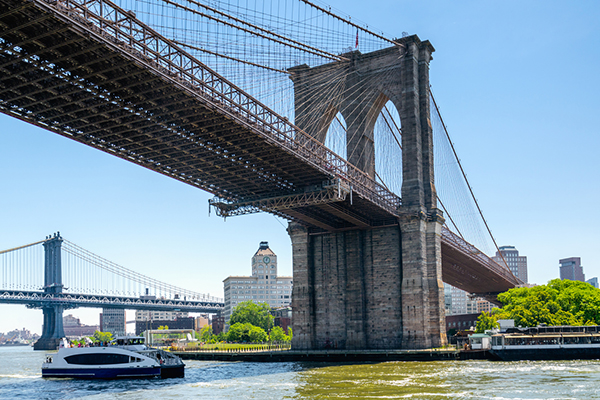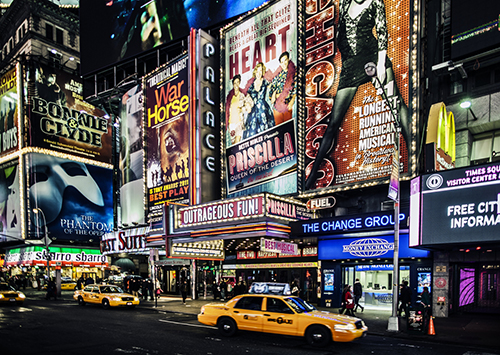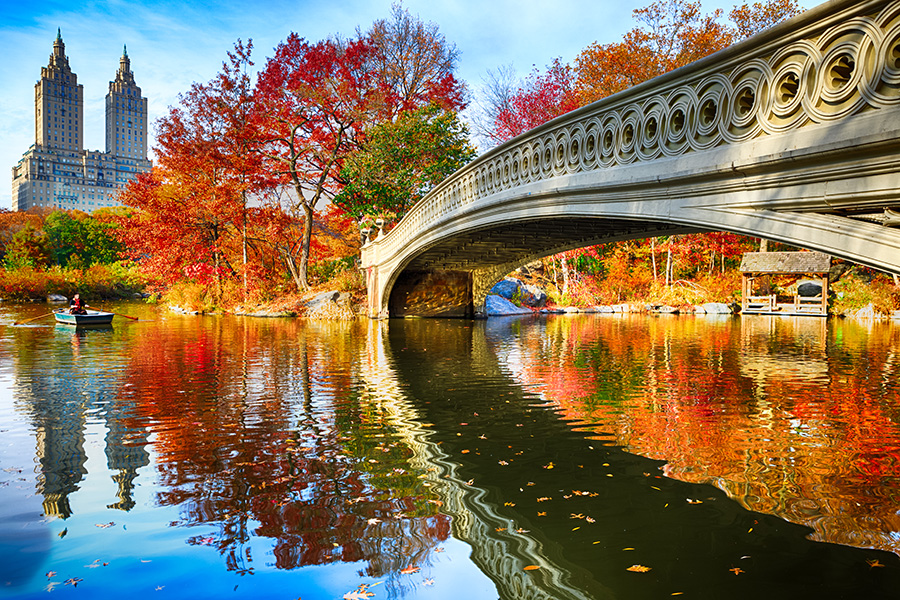 New York City, "THE BIG APPLE." Whether this is your first visit, or you have been before, New York remains one of the most exciting and vibrant cities in the world. Friendly people, world class museums, theatre, fabulous restaurants, and incredible shopping all await us! Comprehensive sightseeing will include guided "Uptown" and "Lower Manhattan" tours, plus a New York City harbour cruise complete with unforgettable photo ops including the Statue of Liberty & Ellis Island, Governor's Island, the Brooklyn Bridge & Brooklyn Heights plus the Manhattan Bridge. Also visit the 911 Museum and explore and discover this fascinating memorial to the victims of 9/11. No visit to New York is complete without taking in a show on world famous Broadway! Join us on this fabulous getaway to the "capital of the world, NEW YORK!"
Wellington Hotel: New York's historic Wellington Hotel has been welcoming guests from around the world for 116 years. They invite you to explore everything there is to see and do in this great City from their superb location near Broadway, Carnegie Hall, Central Park, MoMA and Rockefeller Center. They offer a truly guest-centered experience assuring that you will feel completely at home. With the Park Cafe, a neighborhood favorite, Molyvos, an award-winning Greek restaurant and a friendly, welcoming team, the Wellington is an ideal base for our New York City vacation!
TOUR INCLUDES:
• Home pickup/drop off (Metro Toronto)
• Return transportation via highway coach
• 4 nights 3.5 star accommodation in midtown Manhattan
• ½ day New York City Lower Manhattan Highlights Tour with professional step on guide
• ½ day Uptown Harlem Highlights Tour with professional step on guide
• One hour New York Harbor Cruise
• Admission to 9/11 Museum
• Ticket to an "On Broadway" show (show TBA)
• 4 full American breakfasts
• Shopping in downtown New York
• All gratuities for included meals
• All hotel taxes and service charges
• Baggage handling & Duty Free shopping
• Tour escort

OPTIONAL CANCELLATION AND MEDICAL INSURANCE. CALL FOR RATES.
DATES:
Oct. 25 – 29, 2020
PRICE:
Twin: $1529
Single: $2149